What's the quickest strategy to create your list and attract premium quality leads on the net? Writing articles and submitting them to on line directories, but not only any articles: SEO Articles. The big search engines like Google and Bing are hungry for good & relevant content. When it comes to writing for search engines like google and reader simultaneously, SEO Keyword Article writing is an art and a science. In the next few minutes, I am going to show you how you can create a SEO article that increases targeted traffic to your website. But most importantly, converts that traffic into loyal paying clients. Here's how you can write a good quality SEO article in 4 easy steps:

Step 1- Do you really know who you are writing for?

It is crucial that you understand who you are writing to. Many novices and seasoned pros alike miss the mark when it comes to writing a excellent article. It's not that they are bad writers; it's just that they don't know who they are writing for. When it comes to writing a SEO article or any article for that matter, you have to think like a journalist.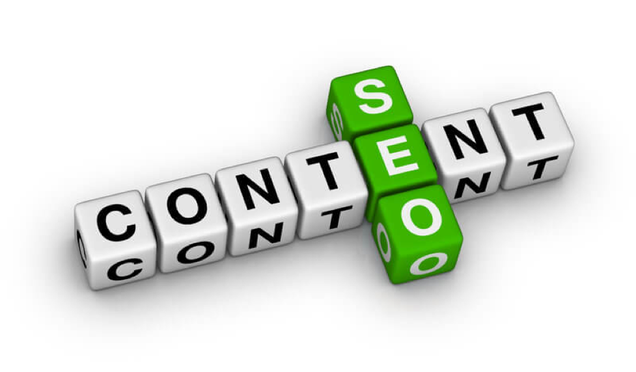 Ask yourself the following questions:

Who are my readers?

What are they interested in knowing about?

What problems do they need solved?

How can I intrigue them to notice my solution?

What language do they speak? (Professional, Educated, Slang, etc.).

A great solution to keep focused is to prepare a data card. Simply put, a data card is a profile of your best customer. You don't have to buy a list to figure this out. All you have to do is jot down some basic demographics information such as; Age, Location, Income, Education, Martial Status, Social Status, etc. etc. Once you understand who you are writing for, sitting down to write will be an effortless process.

Step 2- Conducting Profitable Keyword Research is the Key to Conversions

Keywords, keywords and more keywords! That is the mantra of Search Engine Optimization. After all, searches on the Internet start with a web surfer typing in a keyword or key phrase to find information on a certain topic. It's imperative that you find out the exact words web surfers are using to find your site. What you think your audience is typing to find you are totally different than what they are putting into the search query box.

For example, let's say you are a fitness trainer looking for new prospects. You may think people are looking for keywords like "fitness trainer", "personal trainer", & "fitness coach". Those are all excellent keywords. But, in reality your best prospect is actually looking for key terms like "weight loss", "lose belly fat", & "food consultant," just to name a few. They don't know they need a fitness trainer just yet. So, it's your job to provide them with enough information to show them that you are the solution. That's why you have to think like a linguist and tap into the psyche of your best prospect. Whatever words your prospect is using to find your products and services; those are the same exact words you should be using in your SEO articles and all of your advertising efforts.

Make Money On-line with the Long- Tail Keyword Today!

Keyword Research is more than what meets the eye. There are a lot of keywords that will get you tons of traffic. However, they fail to deliver when it comes to converting into sales. That's why it is important to check the profitability of a keyword before you add it to your keyword list. You have to figure out what keywords have low competition but high conversion rates. In SEO speak, this is known as the long-tail. Simply put, a keyword that doesn't drive a lot of traffic to your site, but when it does it converts because it's an ultra specific key phrase. People who use long-tail keywords usually mean business. And that means more money in your pocket. However, still include a mixture of both long tail and regular keywords to increase website traffic.

Step 3- Write a sizzling title that intrigues your reader to find out more.

I thought about adding this section to the last step. But, I felt that this bite of information is so important it needs its' own paragraph. It's all about titles. In the SEO world, Title tags are considered to be one of the most important tags. Why? Because it tells the readers as well as the search engines like google what the page is about. Of course, it is important to embed your keyword into the title for the search engine. However, you also want to create a juicy title that lures your reader into the rest of your article.

Think about all the magazines and newspapers you read, they usually have an intriguing headline that makes you flip to the page with the juicy headline right? And you should use that same strategy when creating SEO Articles. Studies have shown that about 80% of people read the title first and then scan the rest of the page to see if it piques their interest. So, keep that little tidbit in mind when writing those mouth watering titles. There are so many copywriting formulas that will help you create compelling titles. Titles also known as headlines are great because they can sum up your entire article in one sentence. Even though there are many headlines you can use, I want to share three of them with you today.

The Question Headline- What do Internet Millionaires Know about Making Money that you don't? The trick here is to ask a question that raises curiosity.

The How you can Headline- Ways to Make a Dollar out of 15 Cents" (I couldn't resist). Master Copywriter Bob Bly says you can't go wrong when you begin your title with a the way to. This type of headline promises the reader that they will know how you can do something after reading your article.

The Reason Why Headline- "7 Reasons Why you should Invest in Stocks Today." For some reason, people love lists. This is also known as a list article, and you are telling the reader 7 benefits of making an investment that will be useful to them.

Of course, there are many more juicy headlines that you can swipe. But for starters, stick with these proven headlines and you can't go wrong.

Step 4 - Structure your SEO Keyword Article for Enhanced Reader Experience

Writing for the web is slightly different than writing for print. However, some basics rules still apply:

Good grammar & spelling

Craft a Compelling Title

Write Sub headlines to organize content.

It upsets me to see so many people writing crappy, keyword stuffed articles for the sake of increasing website traffic to gain higher rankings in the search engines. I am going to share with you the correct method to structure an SEO article in just a minute. But, before I do, I want to share a secret with you that most Internet Business seekers and "Gurus" don't know: High rankings mean absolutely nothing if you are not making a profit.

You have to remember you are writing for the reader. And you want to make it as easy as possible for them to get information from you. Structure your article by having a compelling title and sub headlines that follow. This not only helps the reader understand the content, but it also helps the Search engines organize your content. Of course, when we are talking about SEO keyword articles, you want to strategically place your Keywords throughout the body of the article.

This is where keyword density comes into play. Simply put, keyword density is the number of times the keyword appears in your article. You simply can't have an article about beds, and create beds, beds, beds, a million times. Instead, you want the keywords to flow into the article naturally. (For example, did you notice this was a SEO Keyword article? Can you guess what the main keyword is here? ). There are numerous tools on the web to find out if you have the proper amount of keywords on the page.

Always keep the end goal of mind when writing for your audience

When it comes to writing your SEO articles, always keep the reader in mind first. Yes, it is important to get the search engines like google to notice you. But, please don't create boring keyword stuffed articles for the sake of higher rankings. If you do, you will be doing a disservice to your clients. The goal is to create a well crafted article that your reader will be willing to share, print or clip for future reference. If you are ready to start increasing targeted website traffic and converting those visitors into loyal paying clients, go get started writing you money making SEO keyword articles today!

To know more about us click here : seo friendly articles